Ensure Everyone's PROTECTION, HEALTH and SECURITY
The COVID-19 crisis will deeply change the way we travel. As part of this transformation, TG concept has reinvented its checkpoint screening solution in order to make it a safe place for both passengers and collaborators.
A Checkpoint Solution to protect everyone
TG concept studies, designs, adapts and installs checkpoint systems. This checkpoint fights deeply against COVID-19, bacteria and other viruses. Our innovations :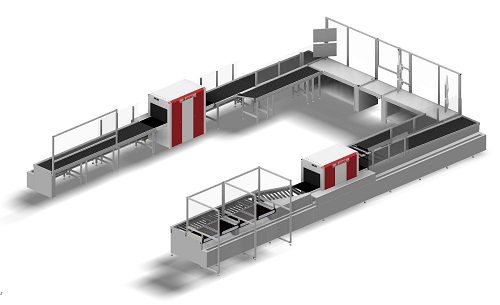 Use of UV-C technology : Proven technology which kills 99,9% of bacteria and viruses,
Full protection of officers and passengers with our separation solutions,
Contacts between passengers and employees are limited,
Tray return : Minimal tray handling by officers.
Effective, Flexible and Universal checkpoint screening
Beyond the protection of everyone, our lanes stays efficient and functional :
Optimal flow guaranteed,
Adjustable according to your needs,
Easy to integrate with all EDS cabin manufacturers,
Upgradable solution,
Quick and easy maintenance,
Optimized OPEX.